₱15,299 – Up Monthly Amortization
Lot Area: 80sq.m
3 Bedrooms
2 Toilet & Bath
Floor Area: 62sq.m
1 Carport
Service area
₱8,828-Up Monthly Amortization
Lot Area: 36sq.m
2 Bedrooms
1 Toilet & Bath
Floor Area: 42sq.m
Service area
₱8,070 – Up Monthly Amortization
Lot Area: 54 sq.m
Provision for 2 Bedrooms
1 Toilet & Bath
Floor Area: 41.50sq.m
2 Carport
Service area


Location: General Trias City, Cavite
₱20,978-Up Monthly Amortization
Lot Area: 118sq.m
3 Bedrooms
2 Toilet & Bath
Floor Area: 82sq.m
Service area
2 Carport
₱22,113-Up Monthly Amortization
Lot Area: 125sq.m
3 Bedrooms
3 Toilet & Bath
Floor Area: 84sq.m
Service area
2 Carport
Location: Imus City, Cavite
₱6,953 – Up Monthly Amortization
Lot Area: 36 sq.m
Provision for 2 Bedrooms
1 Toilet & Bath
Floor Area: 44.5 sq.m
Service area
₱9,797-Up Monthly Amortization
Lot Area: 50sq.m
3 Bedrooms
1 Toilet & Bath
Floor Area: 55 sq.m
Service area
Location: Dasmariñas City, Cavite

₱8,622-Up Monthly Amortization
Lot Area: 50 sq.m
Provision for 2 Bedrooms
1 Toilet & Bath
Floor Area: 46 sq.m
1 Carport
Service area
₱11,289-Up Monthly Amortization
Lot Area: 60sq.m
2 Bedrooms
1 Toilet & Bath
Floor Area: 42sq.m
1 Carport
Service area
₱16,307-Up Monthly Amortization
Lot Area: 80sq.m
Provision for 2 Bedrooms
1 Toilet & Bath
Floor Area: 52.25 sq.m
Service area
Carport
Location: Trece Martires, Cavite
₱9,348.24-Up Monthly Amortization
Lot Area: 50sq.m
Provision for 2 Bedrooms
1 Toilet & Bath
Floor Area: 45sq.m
Service area
Carport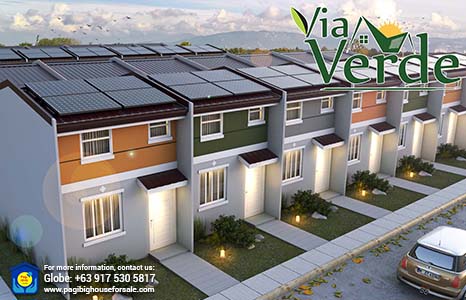 ₱11,014-Up Monthly Amortization
Lot Area: 50 sq.m
Provision for 2 Bedrooms
1 Toilet & Bath
Floor Area: 44.5 sq.m
Service area
Carport
₱12,395-Up Monthly Amortization
Lot Area: 50 sq.m
Provision for 2 Bedrooms
1 Toilet & Bath
Floor Area: 44.5 sq.m
Service area
Carport
₱15,242 – Up Monthly Amortization
Lot Area: 96sq.m
3 Bedrooms
1 Toilet & Bath
Floor Area: 54 sq.m
1 Carport
Service area
₱17,807-Up Monthly Amortization
Lot Area: 96sq.m
3 Bedrooms
2 Toilet & Bath
1 Carport
Floor Area: 66sq.m
Balcony
Service area
₱18,076-Up Monthly Amortization
Lot Area: 96sq.m
3 Bedrooms
2 Toilet & Bath
Floor Area: 66sq.m
1 Carport
Service area
₱21,696-Up Monthly Amortization
Lot Area: 112.5 sq.m
3 Bedrooms
2 Toilet & Bath
1 Carport
Floor Area: 90 sq.m
Service area
Lanai
Balcony
₱27,315-Up Monthly Amortization
Lot Area: 122sq.m
4 Bedrooms
3 Toilet & Bath
1 Carport
Floor Area: 105 sq.m
Service area
Lanai
Balcony
Please Feel Free to Call Us
Call us today for FREE house viewing assistance with free tripping vehicles service. Pag-IBIG Member Ka Ba? Be Wise! Use it now to own a home!
If you are looking for a house that is located 1 hour away from NAIA Airport thru Cavitex, then browse over our list of Pag-ibig Houses and buying guide for references. The villages are always with nearby facilities and 24 hours public transportation seven days a week.
Prime consideration in buying a house is the accessibility to your place of work and necessities. With the opening of Cavitex, travel time to Cavite from Manila is faster. Giving you ample time to relax and spend quality time bonding with your family at home.
PRESENT ACCESS from Cavite to Manila
CAVITEX
NAIAX
C5 Road Extension
MCX
Daang Hari Road
ONGOING ROAD CONSTRUCTION
Daang Hari Extension to Tanza
Widening of Centenial Road / Antero Highway up to Trece Martires City
CALAX (Manila – Tagaytay – Laguna) – to open 2020
Daang Hari Extension – up to Gen. Trias – Tanza
MORE ROADS FOR FUTURE ACCESS
BASIC HOUSING LOAN REQUIREMENTS
REQUIREMENTS UPON RESERVATION
For Locally Employed
2 Valid Government ID
Payslip
For OFW
Valid ID / Job Contract
Latest one (1) month payslip
For Self-Employed
Valid ID
Latest financial Statement
PAG IBIG LOAN REQUIREMENTS
Personal Requirements
4 pcs. 1 x 1 ID picture
Birth Certificate (if single)
Marriage Certificate (if married)
Death Certificate (if widow / widower)
Proof of Billing Address
Certificate of Tenancy
Valid ID of Landlord (if renting)
2 Valid ID (Government issued)
Approved MSVS
Special Power of Attorney
Valid ID of Atty-in-fact
Residence Certificate/ Cedula
Postdated Checks (DP & Amortization)