Our Blog
PAG-IBIG MAINTAINS ISO 9001 CERTIFICATION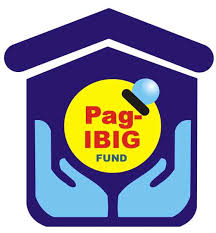 Pag-IBIG Fund has passed its ISO recertification audit this year, affirming the agency's
abiding commitment to provide quality service to its rapidly growing membership around the
globe, and to cultivate a culture of excellence among its employees.
German firm TÜV SÜD, a globally recognized certifying body for ISO standards, granted
Pag-IBIG Fund an ISO 9001 certification for its Membership Registration Process, which falls
under the Advocacy and Capability Building Component of the Government Quality Management
Program (GQMP). Initially granted to Pag-IBIG Fund in December 2011, the certification
validated the Fund's efforts to use its resources in developing its capability in establishing,
implementing and in continuously improving its registration system. Pag-IBIG attained
its initial certification in a record time of three months and 19 days, holding the record
of becoming the first key shelter agency to receive an ISO 9001:2008 certification at the
least possible time.
"We are serious in observing high standards in fulfilling our twin mandates of providing affordable
housing and provident savings to Filipino workers. As Chairman of the Pag-IBIG Board of
Trustees, I have directed Pag-IBIG to provide our 14.5 million members a quality management
system to guarantee complete customer satisfaction because they deserve nothing less.
The fact that we maintained our ISO 9001 certification is a testament to our focused efforts
and determination to consistently provide excellent and efficient service to our members,"
said Vice President Jejomar C. Binay.
Valid for three years, Pag-IBIG aimed for the renewal of its ISO 9001 certification before its
expiration in December this year. With validated quality standards in place, Pag-IBIG
pursued certification not just on its management system and processes, but also in the
implementation of these processes across its branches and offices. Thus, Pag-IBIG expanded
the scope of ISO audit to include its branches and corporate offices. To date, all of its 11
branches in the national capital region (NCR) and 12 offices from the corporate headquarters
passed the review, and were granted ISO 9001 certification.
"We choose to go beyond what other people expect of Pag-IBIG Fund. Excellent performance
and integrity are at the very core of our working philosophy. We are proud to have
maintained our ISO 9001 certification. As administrators of the Filipino workers' fund, we
take pride in the recognition that the work we do complies with the most stringent global
standards," said Atty. Darlene Marie B. Berberabe, President and CEO of Pag-IBIG.