Our Blog
Pag-IBIG Fund wins back-to-back Most Outstanding Accounting Office Award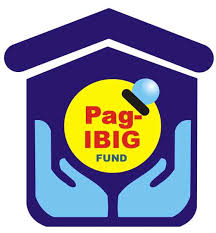 Pag-IBIG Fund wins back-to-back Most Outstanding Accounting Office Award
For the second consecutive year, Pag-IBIG Fund was recognized as one of the Most
Outstanding Accounting Offices by government accountants.
The Association of Government Accountants of the Philippines, Inc. (AGAP) gave PagIBIG
Fund its second Most Outstanding Accounting Office Award at the group's annual
convention held in Bohol on October 19. Department of Budget and Management
(DBM) Secretary Benjamin Diokno presented the Award to Pag-IBIG Fund through its
representative Senior Vice President Florentino Espana, Jr.
"Winning the Most Outstanding Accounting Office Award for two years in a row is an
invaluable feat for us in Pag-IBIG. We thank AGAP and the auditors in COA for
recognizing our efforts in complying with the highest standard of quality and
transparency in reporting our financial performance," said Pag-IBIG President and CEO
Atty. Darlene Marie B. Berberabe.
The Most Outstanding Accounting Offices are chosen yearly by AGAP based on the
recommendations from the Commission on Audit (COA). State auditors evaluate
nominees based on the timeliness of submission of financial reports and the accuracy in
reporting the financial statements.
"Gaining this back-to-back recognition from government auditors and accountants from
peer agencies is truly an honor for us. We were told that the list of awardees this year
was shorter compared to last year's. We are grateful that we made the list again. As
administrators of the Filipino workers' fund, nothing is more important to us than the
trust of every Pag-IBIG member in the way we manage their fund. Our second Most
Outstanding Accounting Office Award is another recognition that we go to great lengths
to safeguard our members' savings," said Atty. Berberabe.
Readmore . . . www.pagibigfund.gov.ph/newsevents