Our Blog
PAG-IBIG FUND UPDATES NCR PARTNER-DEVELOPERS IN FORUM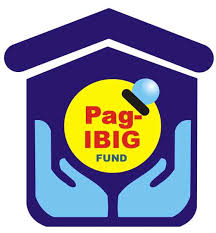 Pag-IBIG Fund gathered its partner-developers and housing stakeholders
based in the National Capital Region (NCR) for its Home Lending
Accomplishment Report (HOLAR) for the first half of 2017 on 11 August
2017 in Quezon City.
Newly-appointed Housing and Urban Development Coordinating Council
(HUDCC) Chairperson Eduardo D. Del Rosario expressed support for the
event, saying, "President Rodrigo Roa Duterte was clear in his campaign
against corruption in the government. So, when he appointed me to
HUDCC, my first initiative was to form an audit team that will monitor the
performance of our shelter agencies. Pag-IBIG is in the right step to conduct
forums such as this to practice transparency."
Pag-IBIG recorded a total loan value take-out amounting to P28.8 Billion,
topping the P24.7 Billion loan value take-out during the 1st half of 2016 by
P4 Billion or a 17% year-on-year growth. Pag-IBIG NCR showed 5% yearon-year
growth from last year's P11.6 Billion, as it disbursed a P12.2 Billion
loan value take-out in the first half of 2017 which benefitted 17,733 Filipino
worker families.
As of end of June 2017, Pag-IBIG's collection efficiency reached 90.2%
corporate-wide, and 91.61% in the NCR. Its non-performing loans ratio went
down to a single-digit level of 9.8% for the whole agency, and 8.39% in the
NCR.
"This is good governance, that we involve our stakeholders and apprise
them of the updates or development on Pag-IBIG's housing programs. It
keeps us accountable of our actions, while giving our members the
assurance that the funds that they have entrusted to us are managed well,"
Pag-IBIG Chief Executive Officer Acmad Rizaldy P. Moti said.
The Pag-IBIG HOLAR will also be conducted in various regional cities in the
country.
Readmore . . . www.pagibigfund.gov.ph
For inquiries, reservation and free house viewing.
Mobile:
Smart: (+63) 908 884 7387
Globe: (+63) 917 530 5817
Sun: (+63) 932 885 4162
Viber:
Smart: (+63) 908 884 7387
Globe: (+63) 917 530 5817
Telephone:
Manila Telephone: (02) 703 2965
Cavite Telephone: (046) 440 5579
Cavite Telephone: (046) 450 5812