Our Blog
PAG-IBIG FUND TO REPORT ACCOMPLISHMENTS TO STAKEHOLDERS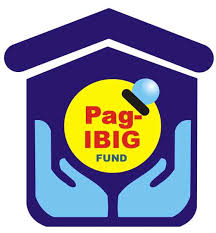 Pag-IBIG Fund will hold its 2016 Accomplishment Report on January 27, 2017 to
present its milestones to its stakeholders. The event will be at the SMX Convention
Center in Pasay City.
"The Pag-IBIG Fund 2016 Accomplishment Report will gather Pag-IBIG stakeholders
from both the public and private sectors. This annual event gathers together the Fund's
partners and stakeholders who will hear the state of the Pag-IBIG Fund," said Pag-IBIG
Fund President and CEO Atty. Darlene Marie B. Berberabe.
The event carries the theme "36 Years of Improving the Lives of the Filipino Workers"
as Pag-IBIG also celebrates its 36th anniversary since its creation on December 14,
1980. The Fund will report milestones achieved in 2016, including its having the highest
housing loan take-out and performing loans ratio in its history.
"We hope to see our partners in this meaningful occasion. Our stakeholders include our
members, as well as our partners such as housing developers, employers, banks,
collection agencies, government agencies, and other associations," Atty. Berberabe
added.
In 2014, Pag-IBIG gathered its stakeholders for the first time to report on the previous
year's accomplishments. Since then, it has held an annual report to apprise its
stakeholders.
Readmore . . . www.pagibigfund.gov.ph/newsevents