Our Blog
PAG-IBIG FUND OFFERS LOANS FOR PURCHASE AND INSTALLATION OF SOLAR PANELS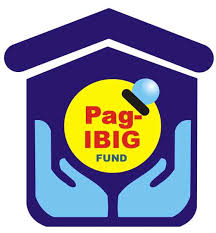 State-owned Home Development Mutual Fund (Pag-IBIG) now offers loans for the purchase and installation of solar panels, the fund's president and CEO on Thursday said.
"Purchase and installation of solar panels may be financed by our Home Improvement Loan," Pag-IBIG president and CEO Darlene Marie Berberabe told GMA News Online.
She said that, at present, it is part of the housing loan which requires the mortgage of the house.
In a press briefing Thursday, Imperial Homes Corporation (IHC) president and CEO Emma Imperial said she has been working with Pag-IBIG to ask the agency to include purchase and installation of solar panels in the home improvement loan.
"They've already approved it in principle," she said.
According to Imperial, a Pag-IBIG fund member who wants to purchase a 1-kilowatt solar panel unit, may borrow P130,000 from the agency and it will be amortized in 20 to 25 years.
At the same press briefing, IHC announced that it will launch the first solar-powered mass housing community in the country in January next year.
She said a 500-watt solar panel will be installed in each of the 1,000 low-cost housing units in a five-hectare IHC property in Santo Tomas, Batangas.
According to Imperial, more than 20 units will be completed by January while the remaining 980 units are currently being constructed and will be finished next year.
IHC has partnered with Enfinity Group, which will provide 1,000 solar panels worth $1 million.
Imperial said the company will also construct solar-powered communities in Iriga City in Camarines Sur and in Cabanatuan City in Nueva Ecija.