Our Blog
PAG-IBIG FUND AND LRA PARTNERSHIP MAKE HOUSING LOAN PROCESSING FASTER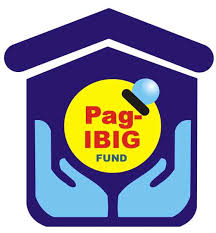 Pag-IBIG Fund recently updated its stakeholders about its partnership with the Land
Registration Authority (LRA). Since its launch in June 2013, the LRA kiosk inside the
Pag-IBIG office in the National Capital Region (NCR) has released more than 4,400
certified true copies of Transfer Certificate Titles (TCTs) and Condominium Certificate
Titles (CCTs). The kiosk is located at the 2nd floor of the Pag-IBIG Fund Housing Sector,
409 JELP Business Solutions Building, Shaw Boulevard, Mandaluyong City.
"Our partnership with LRA has saved our members' time. They don't have to go to their
respective Register of Deeds (RD) to get a certified true copy of their TCT or CCT. Also,
our Housing Business Centers in the regions can benefit from the kiosk based here in
the NCR," said Pag-IBIG Fund Officer-in-Charge Acmad Rizaldy P. Moti.
To request for a copy of the TCT or CCT, the borrower must bring a photocopy of the
title, proceed to the LRA kiosk for verification, and pay the corresponding fee (amount is
based on the number of pages generated from the online system). Pag-IBIG will verify
and facilitate the requests of the titles from LRA online. Certified true copies of the TCTs
and CCTs on file with LRA from 2010 and up are released within a day, while those on
file prior to 2009 will be released three days after.
"So far, we have processed more than 4,400 TCTs and CCTs requests from Pag-IBIG
Housing Loan borrowers nationwide," Mr. Moti added.
Acting Deputy CEO Marilene C. Acosta said that Pag-IBIG Fund and the LRA signed an
agreement in 2012 which made it possible for the LRA to set up a kiosk in Pag-IBIG's
Housing Operations in the NCR. "With the agreement, Pag-IBIG can verify or validate
the land titles submitted for evaluation and take-out. It can also check the authenticity of
titles being surrendered as collateral to the loan. On the other hand, members do not
have to travel to and line up at the concerned RDs and wait for some time to claim their
certified true copies, as the LRA kiosk will generate the copies needed by Pag-IBIG.
The process of applying for a housing loan is now easier and more convenient for our
borrowers, as they save time and transportation cost," she said.
Pag-IBIG also sealed a partnership with the Bureau of Internal Revenue (BIR) for the
use of the Electronic BIR Forms (eBIRForms) and the issuance of Electronic Certificate
Authorizing Registration (eCAR). The partnership aims to authorize Pag-IBIG to file tax
returns using eBIRForms and secure eCAR on behalf of its member-borrowers.
"These government-to-government partnerships of Pag-IBIG with LRA and BIR are
among Pag-IBIG's efforts that are aligned with President Rodrigo Roa Duterte's
directive to improve processing time of government transactions," Mr. Moti said.
Readmore . . . www.pagibigfund.gov.ph