Our Blog
PAG-IBIG FUND AND HOUSING AND LAND USE REGULATORY BOARD (HLURB) FORGE DEAL TO EASE TRANSACTIONS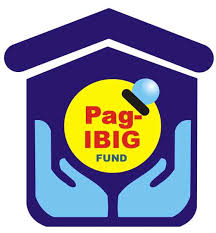 Pag-IBIG Fund and the Housing and Land Use Regulatory Board (HLURB) agreed to
synchronize their policies and rules to ease the flow of transactions between them.
Pag-IBIG Chief Executive Officer (CEO) Acmad Rizaldy P. Moti (2nd from left) and
HLURB CEO and Commissioner Atty. Lloyd Christopher A. Lao (2nd from right)
signed the Memorandum of Agreement (MOA) to work together on the following
areas: priority in the processing of requests, issuance of License to Sell, nonduplication
of requirements, and substantial compliance to the annotation of the mortgage clearance.

They were joined by honorary witnesses Housing and Urban
Development Coordinating Council (HUDCC) Chairperson Eduardo D. del Rosario
(3rd from left) and HUDCC Secretary General Atty. Falconi V. Millar (3rd from right);
and institutional witnesses Pag-IBIG Deputy CEO Marilene C. Acosta (leftmost) and
HLURB Commissioner Atty. Luis A. Paredes (rightmost). The signing of the MOA
took place at the recent launch of BALAI Filipino (Building Adequate, Livable,
Affordable, and Inclusive Filipino Communities) program, the brainchild of Secretary
del Rosario. "This is a landmark agreement that will do away with duplication of
housing loan requirements. It also aligns with President Rodrigo Roa Duterte's
directive to simplify government processes and enables key shelter agencies like
Pag-IBIG and HLURB to meet the country's housing needs," Mr. Moti said.
Readmore . . . http://www.pagibigfund.gov.ph
For inquiries, reservation and free house viewing.
Mobile:
Smart: (+63) 908 884 7387
Globe: (+63) 917 530 5817
Sun: (+63) 932 885 4162
Viber:
Smart: (+63) 908 884 7387
Globe: (+63) 917 530 5817
Telephone:
Manila Telephone: (02) 703 2965
Cavite Telephone: (046) 440 5579
Cavite Telephone: (046) 450 5812