Our Blog
Pag-IBIG Fund collects P9 B in Q1 2016 from housing loans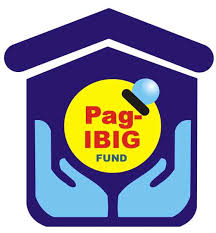 Pag-IBIG Fund collected a total of P9.1 Billion from housing loan amortizations during the first quarter of the year, an increase of 5% or about P400 Million from the amount collected during the same period in 2015.
The figure is also 20% higher compared to the first quarter collections average covering the period 2011 to 2015.
"Pag-IBIG Fund intensified its collection efforts which are essential in ensuring that our housing funds are replenished regularly. Thus, more and more Filipino workers will be given a chance to acquire affordable and decent homes," said Pag-IBIG Fund President Atty. Darlene Marie B. Berberabe.
The amount, according to Atty. Berberabe, does not include yet the P1.8 Billion collections generated from asset recovery.
"Adding up the asset recovery collections will bring to P10.9 Billion the total collections of the Fund in the first quarter of 2016," Atty. Berberabe added.
She explained that the collections from asset recovery come from the successful disposition of the Fund's acquired properties, which are offered to the public at very affordable rates.
Pag-IBIG's partnership with collection agencies also generated an additional P822.4 Million collections for the Fund during the same period.
Pag-IBIG tapped the expertise of these agencies for the delinquent accounts of the Fund. The agencies have collected a total of P9.9 Billion for Pag-IBIG from January 2013 to March 2016.
"It is Pag-IBIG Fund's duty to collect from its borrowers. The Fund has an obligation to protect and manage well the money of Pag-IBIG members," Atty. Berberabe said.
Readmore . . . www.pagibigfund.gov.ph/newsevents