Our Blog
Pag-IBIG is Bigger,Better & Faster in its 34 years in the service of the Filipino Worker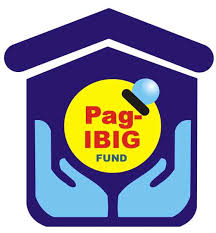 Dear PAG-IBIG Fund Members,
As Pag-IBIG Fund celebrates its 34th anniversary, and in affirmation of the Fund's commitment to transparency, accountability and good governance in all dealings with you, our valued stakeholders, I would like to share on behalf of the Fund's officers and employees several good news on the Fund's performance.
Good News #1
The Fund recently earned a second consecutive unqualified opinion from the COmmission on Audit(COA) on the Fund's financial statements, with back-to-back such opinions for fiscal years 2012 and 2013, the highest recognition that may be granted by the COA to any government agency.
Good News #2
Pag-IBIG Fund has also passed its ISO recertification audit this year. German firm (TUV SUD), a globally recognized certifying body for ISO standards, granted Pag-IBIG Fund an ISO 9001 certification for its Membership Registration Process, which falls under the Advocacy and Capability Building Component of the Government Quality Management Program (GQMP).Initially granted to Pag-IBIG Fund on the December 2011, the certification validates the Fund's
effort to use its resources in developing its capability in establishing, implementing and in continuously improving its registration system.
Good News #3
Delfin Lee has been arrested earlier in the year, and the cases against him and other officers of Globe Asiatique (GA) are proceeding, with the Fund securing favorable rulings from as high as the Supreme Court.
Good News #4
We have better programs in place and we did so without increasing your monthly contributions, while at the same time instituting reforms to ensure continued growth and record revenues for the Fund. Pag-IBIG Fund gave more to its members without increasing the monthly contribution of P100, which has remained the same since the 80s. We doubled the maximum loanable amount for HL to P6 million, reduced HL interest rates from 11.5% to 6.9% provided subsidized HL
interest rate to minimum wage earners at 4.5% to enable them to buy a home for as low as P2,080 a month, and reduced calamity loan interest rate from 10.75% to 5.95%.
Good News #5
Pag-IBIG is branching out to more places both here and abroad, by putting up more
branches and service desks and partnering with more malls to reach more of you. We are targeting 112 branches in total by end of year 2015, and we are on track to achieve this goal. The Fund is also taking advantage of the latest technologies to ensure the best customer care to you, our members.
See for more details
www.pagibigfund.gov.ph/home_pdf/GoodNews.pdf